Traveling well can be one of life's great pleasures, whether you're alone or with friends and family. But what does it mean to travel well? Avoid hassle, pack well and on time, bring everything you are going to need. Did you make a packing list? Do you know where you keep all of your travel gear? Does your friend still have that important tool he borrowed 2 moths ago and you need it for your trip now?
GearUp application helps with all of that and more:
Manage and maintain inventory of all the gear you own. Assign photos and relevant document to each item.

Manage items by tags, categories, locations and collections.

Keep track of everything your friends have borrowed from you. Create reminder notifications if they don't return your belongings by a due date.

Keep a journal for important items.

Create multiple packing lists that you can reuse and print before you pack. Do you care about how heavy your backpack is going to be? Your packing list will tell you!

Keep a value log of your gear for insurance purposes. Be prepared - create different inventory reports you can present to your insurance company in case yo need to.

Organize you gear the way you want by using custom tags and other organazing options the application offers.
GearUp's photo album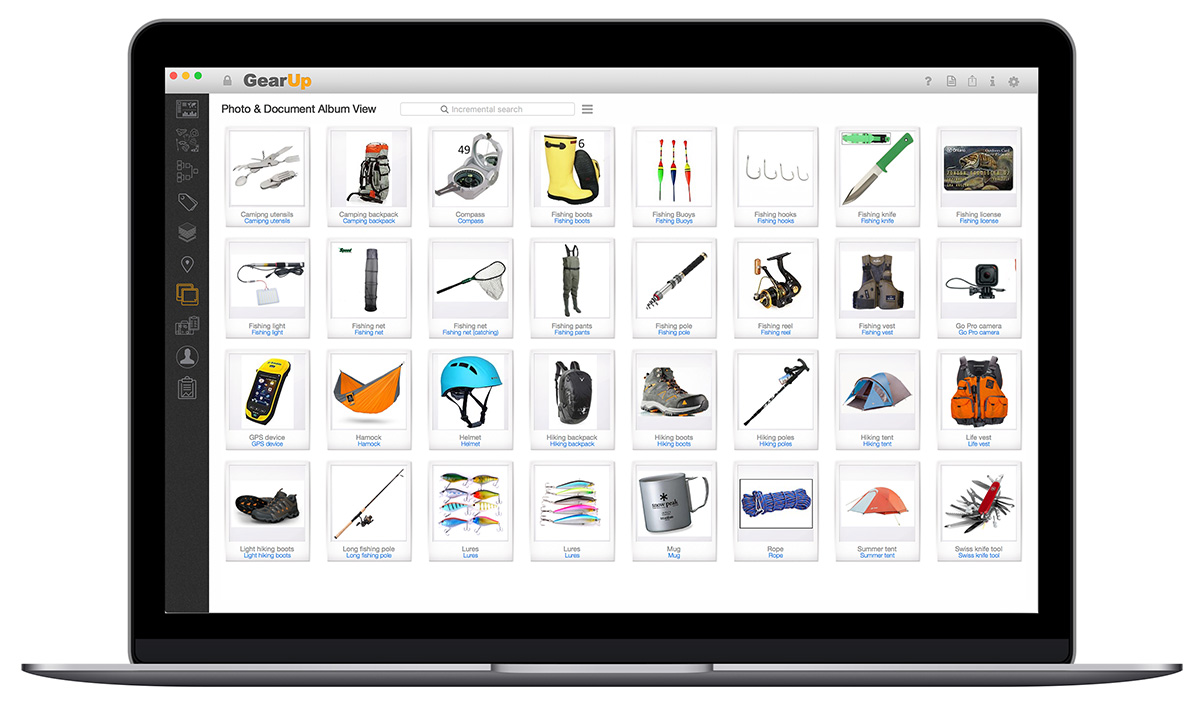 Creating a packing list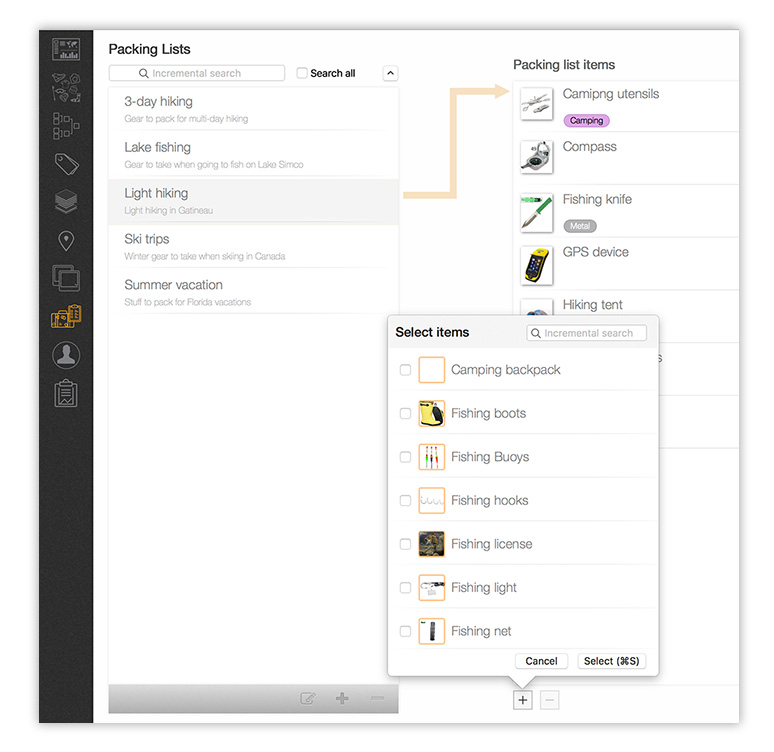 Packing list report