NetWorth Pro 2 v3.0 released
The new NetWorth Pro 2 for MacOS brings support for MacOS Mojave's dark mode. The application will start in whatever appearance mode your MacOS is currently running.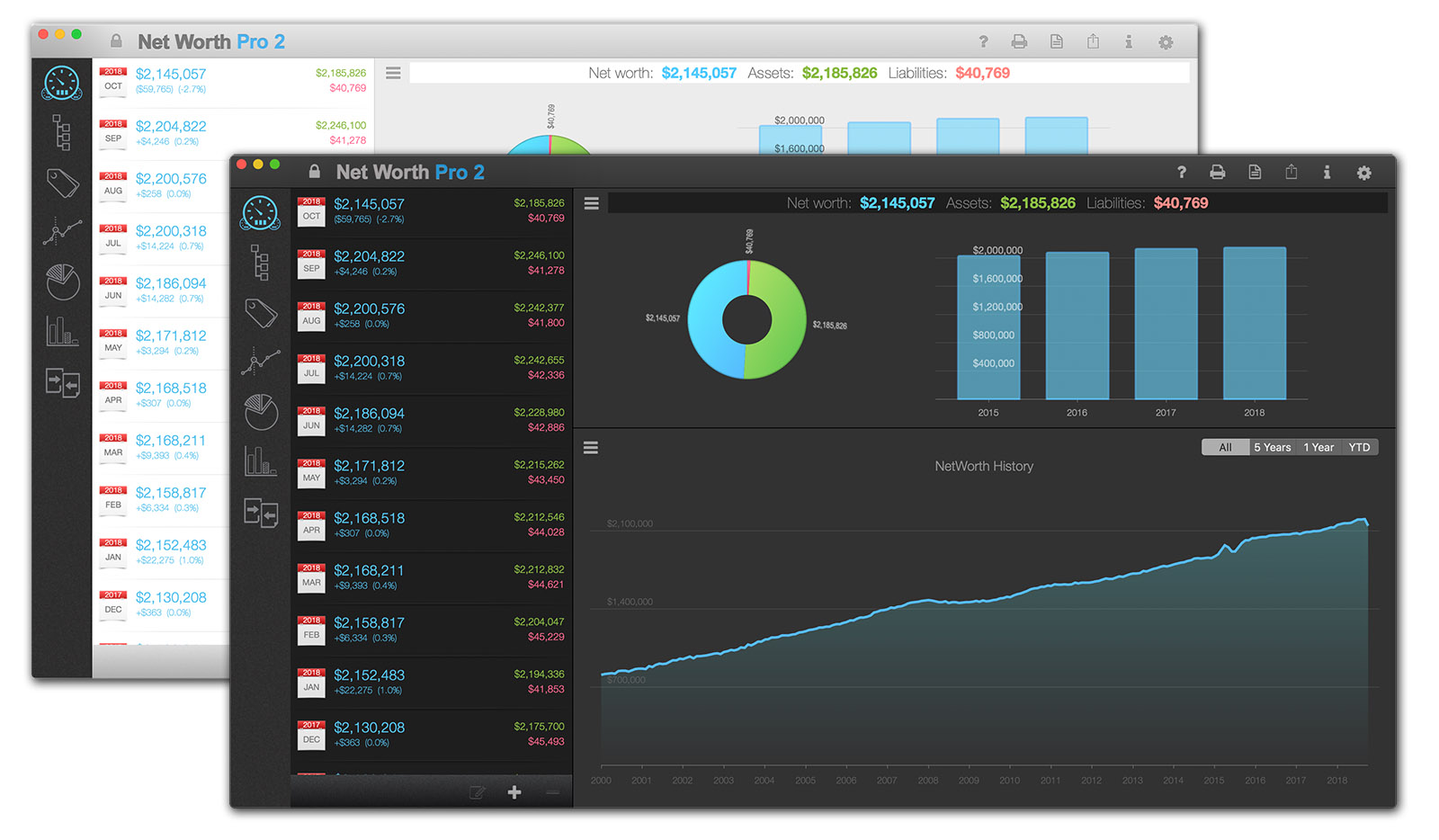 If you prefer running the application in a different mode, you can change it from the application's settings (Appearance option - MacOS Mojave only):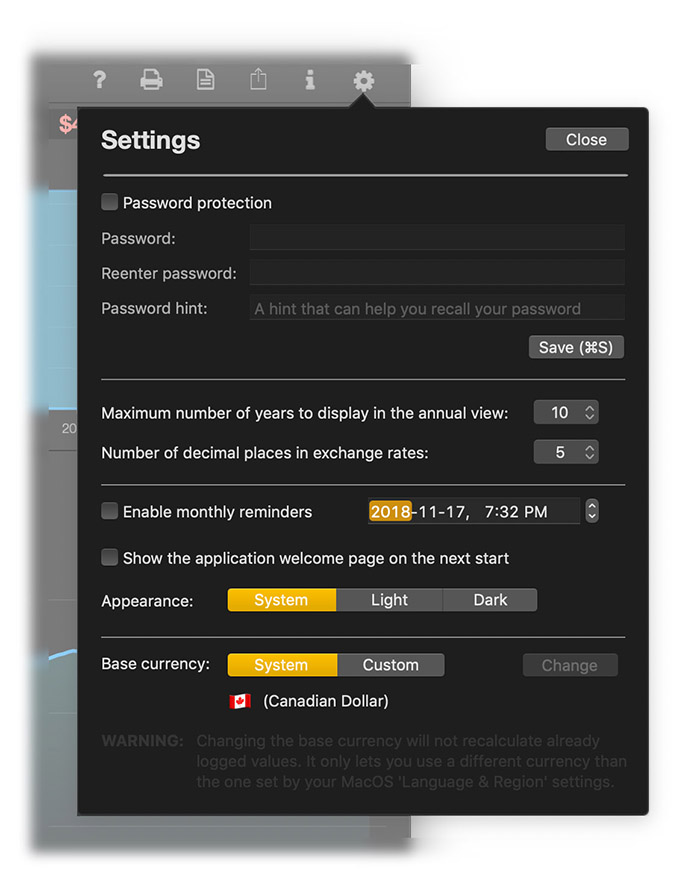 Other changes:
Improved comparison between different log periods - selection in general comparison view transfers to the detailed view.
Improved data entry - your asset and liability grid will scroll to the right position as you move from one asset/liability record to the next one.
Added support for a custom base currency if you don't want to use a default currency set by your MacOS.
Fixed a bug causing the application to hang when the application starts with a single net worth log entry.
NetWorth Pro 2 product page
NetWorth Pro 2 on the Mac AppStore